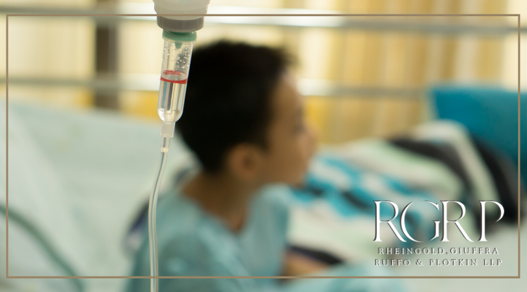 A routine tonsillectomy resulted in a 5-year-old losing his leg in April 2015. The child underwent surgery at St. Barnabas Medical Center in Livingston to remove his tonsils and adenoids, said court papers.
Complications arose requiring emergency resuscitation, court filings said.
During those procedures, doctors punctured both of the boy's femoral arteries to try to establish lines in them, court papers said.
Afterward, he was placed on a ventilator and put in the pediatric intensive care unit.
Twelve hours passed and the medical staff was unable to detect a pulse in the child's lower right leg. As a result, his right leg had to be amputated below the knee, court papers said.
Tonsillectomy is the third most common surgical procedure performed on children in the United States, according to the American Academy of Otolaryngology, after circumcision and ear tubes.
While not as common in adults, tonsillectomy joins the list of other common surgical procedures, such as appendectomy, cholecystectomy (gallbladder removal) and cesarean section.
Dr. Albert Wu, director of the Center for Health Services and Outcomes Research at Johns Hopkins Bloomberg School of Public Health notes that the most common post-surgery complications are bleeding, infection and damage to nearby tissue. During a tonsillectomy, for example, surgeons are removing the tonsils, two oval-shaped pads, near the back of the throat. To do so, they must cut or burn away the tonsils, which could lead to a small artery being nicked. Usually, surgeons will stop the bleeding by cauterizing it, Wu said, but some people don't clot well.
A 2003 study of more than 14,000 tonsillectomy and adenoidectomy patients in Germany examined the post-operative complications for these surgeries. (An adenoidectomy removes the patients' adenoids and is commonly done alongside a tonsillectomy.) Bleeding occurred in about 3% of the patients; five needed a blood transfusion.
Another study done in Europe in 2004 that included more than 33,000 tonsillectomy patients found about 1.3% were delayed in being discharged or returned to the hospital in the 28 days after surgery. Eight patients received a blood transfusion. One death was reported during the study period.
Surgical error is not commonplace in routine surgeries but it does occur as in the tragic case of the 5-year-old child in New Jersey who will have to wear a prosthesis for the rest of his life. When surgical errors do occur, they can have devastating outcomes.