The federal bankruptcy court has set a deadline of November 16, 2020, for all claims to be filed against the Boy Scouts of America, including claims arising out of sexual abuse allegations against scoutmasters, volunteers, and other employees or agents of the Boy Scouts.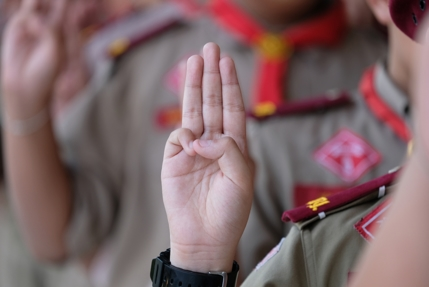 The Boy Scouts of America (BSA) filed for bankruptcy protection in February 2020 in the wake of a host of sexual abuse lawsuits filed against the organization. In bankruptcy proceedings, survivors who file claims are considered unsecured creditors. The Boy Scouts, as the debtor, will have a fiduciary duty to equitably pay out those claims based on the organization's total assets and the amount of money the nonprofit group owes to other entities, along with a consideration of how payouts will affect the organization's survival. It will do so via the creation of a Victims Compensation Trust.
How the trust will be funded is shaping up to be the central argument in the proceedings – namely whether assets owned by the more than 260 Scout councils will be included in funding for survivors.
Lawyers representing creditors and those representing the BSA haggled for weeks over the proposed deadline for the bankruptcy deadline filing. The November deadline is the compromise to which both sides agreed. Initially, the Boy Scouts had proposed 80 days for survivors to come forward. The agreed-upon date provides more than twice that much time: almost six months. The Boy Scouts will be required to run a nearly $7 million awareness campaign encouraging people to come forward. The campaign will include mail and email to those who have filed complaints, as well as national television and print advertisements. Survivors must file a proof-of-claim form including basic details they can recall about the abuse, such as when and where it occurred.
Those who experienced other types of abuse, including physical abuse, emotional abuse, bullying or hazing, must file a different claim, known as a General Proof of Claim, to the same location.
This is still a very short period for those who've suffered sexual abuse at the hands of a Boy Scout volunteer or employee. It is well documented that most childhood survivors of sexual abuse take years before they are able to come forward with their stories of sexual trauma and molestation.
For decades, the BSA has maintained the so-called Perversion Files or Ineligible Volunteer Files in order to monitor those scout workers who have been accused of abusing minors. However, these files were kept confidential and no one but those in top positions at the BSA knew of their existence or their contents. It wasn't until a Portland Oregon case demanded the public release of these files that the general population discovered the Scouts' secret.
If you or a loved one have suffered childhood sexual or physical abuse at the hands of a Scout, you must contact an experienced Boy Scout abuse lawyer. We have been advocating for abuse victims as a central part of our practice for years now and have the experience and compassion to handle your case confidentially and professionally.