Since 1971, the law firm of Rheingold Giuffra Ruffo & Plotkin LLP has been providing sound legal advice and assertive advocacy for people throughout New York and across the nation. Our New York personal injury lawyers have extensive experience representing victims of negligence in complex cases, including those involving motor vehicle accidents, medical malpractice, defective products, mass torts and more. Our goal is to provide our clients with compassionate legal counsel in the office and aggressive, results-drive representation in the courtroom. This approach has helped us achieve a legacy of success, with over $2 billion secured for our clients in the past 50+ years.
Our experienced attorneys are joined by a highly qualified staff of paralegals, secretaries, and registered nurses who all work alongside our legal professionals to advocate for the rights of injured people in medical malpractice cases, product liability claims, personal injury matters, and mass tort litigation.
To learn how we can help you file your personal injury claim in New York or elsewhere in the United States, contact us online or call (212) 684-1880 for a free consultation.
Leaders in the Education & Practice of Law
All the members of our distinguished legal team at Rheingold Giuffra Ruffo & Plotkin LLP are active members in prominent legal organizations. This includes the former Board of Directors of the New York State Trial Lawyers, as well as the American Association for Justice. David B. Rheingold, Thomas P. Giuffra, Edward A. Ruffo, Sherri L. Plotkin, Jeremy Hellman, and Paul D. Rheingold were all selected for inclusion in the 2022 Super Lawyers® list. Additionally, Thomas P. Giuffra and Edward A. Ruffo have both been elected to the Top 100 Super Lawyers® list and hold membership in the International Society of Barristers, National Trial Lawyers, and the American Board of Trial Advocates. Mr. Giuffra has been notably recognized in the New York Jury Verdict Hall of Fame for his numerous substantial trial verdicts, and the firm as a whole is recognized as a Best Law Firm by U.S. News and World Report.
While we are proud of our many awards and accolades, as they demonstrate our commitment to high legal standards and our success in our practice, we are exceptionally more proud of the many individuals and families we have helped over the years. At Rheingold Giuffra Ruffo & Plotkin LLP, we measure our success by the success of our clients.
Organizations We Proudly Support
Open Door: Family Medical Center and Foundation


Open Door Family Medical Center is the New York region's expert in all aspects of health, with a broad focus on building healthier communities. From prevention and wellness programs, to the treatment of diseases, Open Door keeps the people of Westchester, Putnam and Ulster Counties healthy and strong, regardless of their ability to pay.
A pioneer Federally Qualified Health Center (FQHC), Open Door provides more than 300,000 patient visits annually, serving nearly 57,000 individual patients who might not otherwise have access to services. Open Door operates centers in Brewster, Mamaroneck, Mt. Kisco, Ossining, Port Chester, and Sleepy Hollow, New York, in addition to eight School-Based Health Centers in the Port Chester and Ossining School DIstricts. Open Door is accredited by the Joint Commission and is nationally recognized for achieving clinical results that consistently surpass national benchmarks for patient outcomes related to diabetes management, blood pressure control, and asthma, among others.
The Rheingold Firm is proud to be a longtime Champion Sponsor of the work of Open Door Family Medical Center.
Mentor First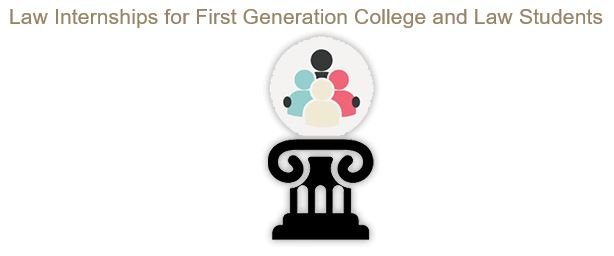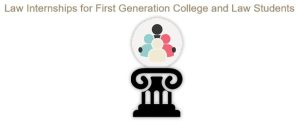 Mentor First is a community-based mentorship program for first generation and foreign students who want to intern for a hands-on law firm experience. Because of their backgrounds, these mentored interns are uniquely motivated and offer diverse skills to our firm. We are mindful that these students may have unique cultural demands that other students may not have. Rheingold Giuffra Ruffo & Plotkin, LLP is proud of our decades-long history of mentoring students during summer and academic semester internships.
Additional Organizations:
Memorial Sloan Kettering
New York Presbyterian Hospital – Women and Newborn Center
St. Jude's Hospital
Shriners Children's Hospital
American Red Cross
Salvation Army
Habitat for Humanity
YMCA
UNICEF
Hispanic Federation
Equal Justice Federation
American Cancer Society
Boys & Girls Club of Mount Vernon, NY 
GIVING BACK: David Rheingold is Guest Law Professor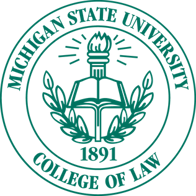 Following in his father Paul D. Rheingold's footsteps, David B. Rheingold has been a guest law professor since 2013. He lectures for various classes, including Federal Civil Procedure, Tort Law, and Advanced Product Liability Law. He enjoys teaching upper level law students in classes taught by Professor Nicholas J. Wittner at Michigan State Univerity College of Law in East Lansing, Michigan. Using his years of experience, David instructs students on the "inside game" of dealing with powerful multinational pharmaceutical companies, federal and state coordinating judges, as well as negotiating settlements for his clients in class actions, multidistrict litigation and state court coordinations. He discusses cutting edge issues that product liability trial lawyers deal with in automotive, pharmaceutical, medical device, consumer products, and toxic tort areas of the law. Real life, current major cases in litigation are used so that students will be exposed to how product liability litigation is managed. He covers recent legislation and Supreme Court decisions affecting product liability law. Lectures include the ethics involved in litigation and group settlement of mass tort actions.
Following in his father Paul D. Rheingold's footsteps, David B. Rheingold has been a guest law professor since 2013. He lectures for various classes, including Federal Civil Procedure, Tort Law, and Advanced Product Liability Law.
Donors Choose
We are proud supporters of Donors Choose, an educational non-profit dedicated to bringing classrooms needed supplies. The founder, teacher Charles Best, created a website in 2000 where teachers could post classroom project requests, and donors could choose the ones they wanted to support. They make it easy for anyone to help a classroom in need, moving us closer to a nation where students in every community have the tools and experiences they need for a great education. Most recently, mass tort litigation partner David B. Rheingold, Esq., donated to Bean Bag Chairs for Reading created for students to sustain a more comfortable and independent reading environment in my classroom.
Educational Institutions we support:
Michigan State University
Boston College
Brooklyn College
New York University
University of Richmond
Oberlin College
St. John's University
Columbia University in the City of New York
Harvard University
University of Pennsylvania
Cornell University