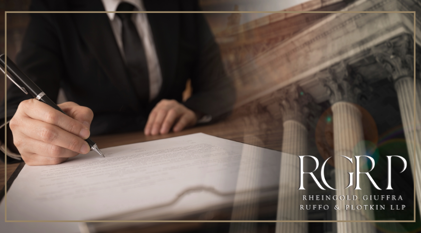 The ongoing civil lawsuits against Harvey Weinstein continue to reach headlines after a Manhattan federal judge rejected a $19 million settlement that had been signed by Attorney General Letitia James.
The settlement offer was seen as an "obnoxious" move by Judge Alvin Hellerstein for several reasons, including that it seemed to excuse Weinstein of almost all accountability.
Weeks after the settlement was rejected by the court, several accusers and their attorneys – including Attorney Thomas Giuffra of Rheingold Giuffra Ruffo & Plotkin, LLP, who represents Alexandra Canosa – spoke out to say that Attorney General James had previously promised to never sign a settlement deal like the one she did.
According to Attorney Giuffra and others, the settlement claimed unusual and upsetting terms such as:
Harvey and Bob Weinstein would not pay any of the settlement themselves, with the full amount being paid by insurance companies.
Harvey Weinstein and The Weinstein Company board of directors would receive $12 million to pay for legal fees.
More than $7 million would be set aside for creditors with claims against The Weinstein Company, many of them being A-list actors.
The Attorney General's Office's sudden decision to sign the settlement deal after previously saying it would not sign it has been seen as a sign that the AG only got involved with the case for publicity.
Our Take on the Attorney Generals' Involvement
Attorney Giuffra and others believe that the AG should never have been brought into the equation and that trying to organize the plaintiffs into a class is as mislabeling as it is erroneous.
With Hellerstein's rejection of the settlement deal, plaintiffs still have the opportunity to seek individualized compensation amounts that reflect the abuse they have suffered.
Weinstein was sentenced to 23 years in prison earlier this year on charges of sexual assault and rape, and there is still a pending trial for sexual assault charges filed in Los Angeles.
If you or a loved one has been affected by sexual assault, contact our New York Sexual Assault Attorneys at (212) 684-1880.
You can learn more about this ongoing case by viewing the three articles provided below, each featuring Attorney Thomas Giuffra:
For more information about Partner-Attorney Thomas Giuffra of Rheingold Giuffra Ruffo & Plotkin, LLP in New York, inquiring parties can contact our firm or by dialing (212) 684-1880.