Johnson & Johnson, the manufacturer of the ever-popular Johnson's Baby Powder, had appealed an earlier jury verdict that awarded a woman who had contracted ovarian cancer after using the talc product.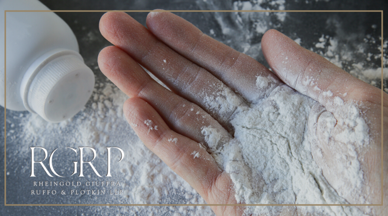 The Missouri Court of Appeals on Tuesday upheld a $2.1 billion verdict against Johnson & Johnson, finding the company knew there was asbestos in their baby powder.
The plaintiff, a woman with ovarian cancer, blamed the asbestos in Johnson & Johnson's talc-based products for her illness. She is one of thousands to file lawsuits against the company, but the damages awarded to her are almost half the $4.4 billion awarded in 2018 to 22 people over a similar complaint.
The Missouri Court of Appeals said the plaintiffs had proven that J&J and an affiliate concealed for decades that the talc products contained asbestos, "worked tirelessly" to ensure that testing protocols would not detect asbestos in all talc samples and published articles downplaying the safety hazards of talc.
"Plaintiffs proved with convincing clarity that defendants engaged in outrageous conduct because of an evil motive or reckless indifference," the court said. "There was significant reprehensibility in defendants' conduct."
Johnson's Baby Powder has been used for decades by countless numbers of women for their babies as well as for their own feminine hygiene. In their marketing, Johnson & Johnson touted safety as one of the product's primary features.
In May 2020, J&J announced that it would discontinue sales of the talc product. The NY Times called the announcement a huge concession on the part of the manufacturing giant. According to the Times, "Johnson & Johnson has often said that faulty testing, shoddy science and ill-equipped researchers are to blame for findings that its powder was contaminated with asbestos. But in recent years, thousands of people — mostly women with ovarian cancer — have said that the company did not warn them of potential risks that the company was discussing internally."
As far back as 1980, when consumer advocates first raised the specter of the talc-containing cancer-causing asbestos, did J&J offer an alternative corn starch base. The Times reports, "Early lawsuits against Johnson & Johnson claimed the talc itself caused ovarian cancer, though the scientific evidence on that was never conclusive. Plaintiffs' lawyers later shifted their focus, arguing that traces of asbestos — an indisputable and much-feared carcinogen — were present in talc and capable of causing cancer even in microscopic amounts.
Asbestos contamination can occur when talc is mined because both minerals can be intermingled underground, and internal memos and reports unearthed during litigation revealed that the company had been concerned for at least 50 years about the possibility of traces of asbestos in its talc. Asbestos was first linked to ovarian cancer in 1958.
The revelation of these company documents also prompted inquiries by the Justice Department and Securities and Exchange Commission, as well as congressional committees and authorities in Mississippi and New Mexico."
Currently, there are nearly 20,000 baby powder lawsuits pending and a federal judge ruled in April that plaintiffs' scientific experts could testify with some exceptions, a blow to Johnson & Johnson, which had been pushing to exclude the testimony in hopes of shutting down thousands of cases.