heingold, Giuffra, Ruffo & Plotkin LLP is proud to announce that Attorney Edward A. Ruffo has recently earned a 2020 AV Preeminent® Rating by Martindale-Hubbell®. This honor is the highest possible available from the organization. It is granted only to attorneys who exemplify impressive legal ability while maintaining admirable ethical standards.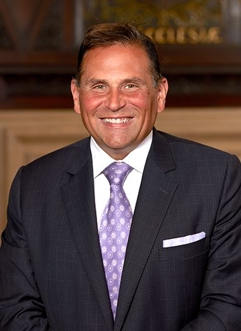 Martindale-Hubbell® relies entirely on peer reviews from other trusted legal professionals. The rating system was first used in the late 1800s to help potential clients find capable and honest lawyers. Throughout the years, the methodology has improved and changed to focus on peer reviews, but the foundation of the rating system has remained the same: recognizing legal excellence, skill, and integrity.
From all of us at Rheingold, Giuffra, Ruffo & Plotkin LLP, we want to congratulate Attorney Ruffo for earning this remarkable achievement. We also want to take this time to thank everyone who helped make it possible. Appreciation must be shown to our legal peers who spoke so highly of Attorney Ruffo. Sincere gratitude must also be given to our clients throughout the years, who have allowed Attorney Ruffo to continually refine his abilities and prove himself in and out of the courtroom.
Would you like to know more about Attorney Ruffo or the services of our law firm in New York? We handle a wide variety of legal cases and claims, ranging from personal injury and sexual harassment to medical malpractice and professional negligence. Call (212) 684-1880 today to learn more.