Client often ask us: "what insurance is available for my injuries if I am in an Uber accident? Does being in New York affect what is available?" You should know that as soon as an Uber driver has logged onto their app and is awaiting a ride request, Uber's insurance policy kicks in to protect those who experience motor vehicle collisions during trips. Individuals may also be additionally entitled to the benefits provided under New York State's No-Fault Insurance Laws.
Injuries and Fatalities: What Does the Data Show About Motor Vehicle Collisions in Uber Rides?
According to Uber's 2017-2018 Safety Report, "107 individual motor vehicle fatalities across 97 fatal Uber-related crashes" occurred during this time period. Uber has not released comprehensive data on non-fatal Uber-related collisions, so it is difficult to gauge exactly how many accidents occur that involve Uber.
A study by the University of Chicago Booth School of Business found that the introduction of rideshare vehicles has increased traffic congestion significantly, which has consequently contributed to a 3 percent increase in motor vehicle fatalities. Additionally, in larger urban areas, such as New York City, there has been the most significant increase in fatal accidents. This fact remains constant even as urban areas maintain public transportation systems.
Furthermore, the researchers from UChicago estimate that, "based on Department of Transportation estimates for the value of a statistical life, show that the increase in fatalities due to ridesharing comes with a cost of $10 billion."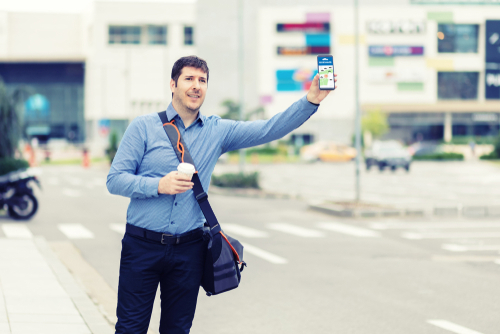 Additional data is needed to gauge exactly how many Uber-related accidents occur since Uber has not released any comprehensive data on their non-fatal collisions. However, we can conclude that they do occur, and we understand how damaging Uber-related collisions can be—causing property damage, bodily injury(s), loss of wages and income, and emotional distress.
Does Uber Protect Injured Riders & Drivers in Motor Vehicle Accidents?
According to Uber's FAQ page for drivers, "Coverage starts the instant you tap 'Go' on the Uber App to wait for a ride request." The company has its own commercial auto insurance, which is further categorized into: uninsured/underinsured motorist bodily injury insurance, contingent comprehensive & collision insurance, and third-party liability insurance.
The minimum monetary amount that Uber must be able to cover is evaluated on a case-by-case basis. In New York City, this amount ranges from $25,000 to $1,000,000. This depends on a variety of factors, including but not limited to:
The plaintiff's role in the accident
If a driver was available/waiting/en route for a ride during the accident
If the accident occurred during an Uber trip in which a customer was a passenger in the driver's car
How Much Are Injured Drivers & Passengers Covered Under Uber's Commercial Insurance?
If you are an Uber driver involved in an accident—even if it was your fault—you may be covered for certain damages under the company's commercial insurance policy. Additionally, if you are a third-party that sustained bodily injury and/or property damage, you may be covered as well.
According to Uber's insurance policy for its rideshare drivers:
If a driver is offline/their Uber app is turned off, they are not covered under Uber's policy, and their personal auto insurance will apply.
If a driver is available/waiting for a ride request and if the driver's personal insurance does not apply, Uber may cover any of the following third-party liabilities on the driver's behalf:

$50,000 in bodily injury per person
$100,000 in bodily injury per accident
$25,000 in property damage per accident

If a driver is driving a passenger(s) or en route to pick up a ride requesting passenger, Uber may cover any of the following on the driver's behalf:

$1,000,000 third-party liability
Uninsured/underinsured motorist bodily injury

Protection for injuries to a driver and their passengers if an accident occurs during a trip and another driver is at fault & doesn't have sufficient insurance
May also apply in the case of a hit and run

Contingent comprehensive & collision

Protection for physical damage to the driver's car (regardless of who is at fault for the accident)
Must pay a $2,500 deductible before coverage applies
What is No-Fault Insurance?
In the state of New York, No-Fault Insurance—also known as Personal Injury Protection—covers up to $50,000 of "economic losses (meaning medical/health expenses, lost earnings, and certain other reasonable and necessary expenses related to injuries sustained) . . . to the driver and all passengers injured in your car as well as any pedestrians injured by your car, because of its use or operation." This benefit applies to all parties involved in a motor vehicle accident, regardless of who is at fault.
According to the New York Department of Financial Services, for personal injury lawsuits involving motor vehicle accidents, the economic losses must exceed No-Fault benefits and/or a "serious injury" must have been sustained from the accident.
Because motor vehicle collisions involving Uber and seeking subsequent medical treatment are complex, please seek legal assistance as soon as you can. Even in a state such as New York, which has a relatively generous No-Fault Insurance, it may be difficult to navigate.
No-fault is separate from Uber's commercial insurance, but both forms of insurance may be used together in order to pay for the full amount of medical treatments required by a plaintiff, in addition to further compensation.
How Do I Receive Medical Treatment & Compensation as Someone in an Uber Collision?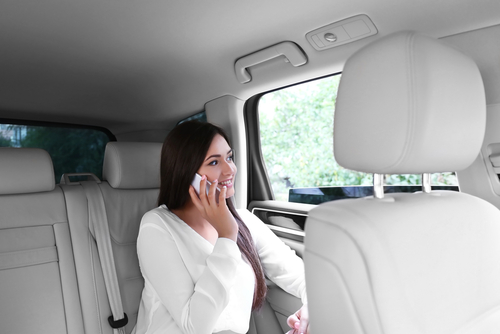 Furthermore, the injuries that you sustain as an accident victim may take years to recover from. We understand that recovery is something that will take time, and we can assist you with every step of the process. You deserve prompt and sufficient medical care for any injuries you have sustained, in addition to the right to pursue a legal claim for thorough compensation.
Contact Rheingold Giuffra Ruffo & Pltokin at (212) 684-1880 for a free and confidential consultation. We can help preserve your rights.