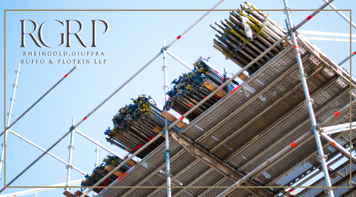 One construction worker was killed on July 16th, 2020, and three others were injured in a tragic scaffolding collapse in Manhattan at about 4:20 p.m. as a section of parapet fell from a 12-story condo building on E. 36th St. near Lexington Ave. in Murray Hill, said officials.
The workers were performing facade restoration work for Edras Group Corp. when the collapse happened, city Buildings Department officials said. A message to the firm was not immediately returned Thursday.
An estimated 2.3 million construction workers, or 65 percent of the construction industry, work on scaffolds. In a recent BLS (Bureau of Labor Statistics) study, 72 percent of workers injured in scaffold accidents attributed the accident either to the planking or support giving way, or to the employee slipping or being struck by a falling object. All of these accidents can be controlled by compliance with OSHA standards.
The primary causes of scaffolding accidents include:
• Insufficient or lack of on-the-job training
• Improper construction or work rules
• Inadequate fall protection
• Ignoring safety rules
• Weak planking
• Failures at attachment points, parts failure
• Insecure or non-existent bracing
• Defective equipment
• Changing environmental conditions (extreme temperatures, high winds, presence of toxic gases)
Additionally, major scaffold failure occurs due to overloading of scaffolding. Individuals exposed to scaffolding hazards include scaffold erectors and dismantlers, personnel working on scaffolds, employees and the general public near scaffolding. Scaffold erectors and dismantlers are at particular risk, since they work on scaffolds before ladders, guardrails, platforms and planks are completely installed.
In other words, most scaffolding accidents are avoidable and preventable. Construction companies have a duty to provide safe workplaces for construction workers as well as the general public. When scaffolding accidents occur, it is not only construction workers who may be injured.
Last December, architect Erica Tishman, 60, was fatally injured when terra cotta fell from the facade of a high-rise building at the southwest corner of W. 49th St. and Seventh Ave. in Midtown.
Tishman's death led to an upgrade of the city's Local Law 11, which requires regular inspections of building facades. The new rules required more stringent facade inspections, and boosted financial penalties for violations.
The scaffolding collapse in Brooklyn was not the only construction site accident in NY yesterday. The NY Post reports, "The incident occurred just blocks away from — and hours after — a vacant building partially collapsed into a neighboring construction site. The northwest corner of four-story 211 E. 34th St. came crashing down around 10:50 a.m., the FDNY said. No injuries were reported, but surrounding buildings were evacuated and utilities shut off.
The city Department of Buildings is investigating both incidents. Officials are probing whether an excavation project underway in a lot next door to the East 34th Street building played a roll in the collapse, officials said.
If you or a loved one have been injured in a construction site accident, please contact our firm for a free initial consultation.