When someone sustains an injury because of the wrongdoing of others and needs a lawyer, they will typically do one of the following-surf the internet, go to a law office in the neighborhood or try to get a referral from friends or family. But how does the injured person know that they are getting the right lawyer to represent them? Many do not and just assume that one lawyer is just like another. That misconception injures people who have paid the price many times. The reality is that all lawyers are not the same. Choosing the right lawyer will always be a benefit to an injured person. A lawyer cannot guarantee a winning outcome, but the better the lawyer is for your case the greater chance that you will have a favorable outcome.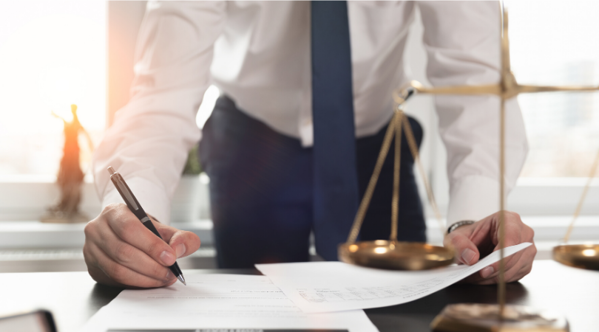 When a person is admitted to practice law, they can represent people for any kind of claim or legal matter without restriction. Many lawyers will claim that they can handle real estate transactions, wills, criminal law, and any type of legal matter. But does this seem like the lawyer you want handling your injury case? Lawyers like doctors can choose to be a generalist or a specialist. For example, would you want an internist doing heart surgery? The same thing applies to lawyers, you want an attorney who has spent their career working on cases like yours and having great success in the field. But how do you know who the best for your case is really?
People will often look at attorney websites when they are trying to find a lawyer. Attorney websites are similar in that they proclaim the attorney's successes and expertise, awards are splashed all over the sites proclaiming the attorney is the "best". But is that enough? Not really.
When reviewing injury attorney websites, it is important to look for certain things. One of the most important is trial verdict results. Insurance companies know which attorneys will not try a case or are afraid to take to a verdict. Without the fear of going to verdict, the insurance companies will often offer discounted settlement amounts and the clients suffer as a result. When the attorney is known as a successful trial lawyer with a history of large verdicts, the carriers will typically pay a premium because they do not want to face that lawyer in a courtroom.
Another good sign is if the lawyer has experience handling complicated cases. The reason for this is that when an attorney has this experience, they will typically have developed more advanced skills as a lawyer because the harder cases are more challenging and require higher levels of skill. While your case may not be complicated, you want a lawyer with this experience because they will be the better lawyer.
Many attorneys brag about awards they have received on their websites. However, many of these so-called awards are nothing more than advertising schemes and mean absolutely nothing about an attorney's abilities. However, some awards are very prestigious and meaningful. Some examples would be Lawdragon 500, the International Society of Barristers, and the American Board of Trial Advocates. Lawyers who have these credentials were nominated for their expertise and underwent a rigorous background check with judges, and other lawyers, and also a review of their record in courtrooms is performed before the award is given. You can be sure that a lawyer who possesses any of these designations is a lawyer who is recognized as among the best in their field and one that insurance companies will worry about.
Once you have decided on a lawyer whom you are interested in hiring, the next step would be to meet the person who will be representing you. One of the things you should look for is an approachable attorney. Personality is important, you should believe that this lawyer will care about you and your case and is open to answering your questions. You should feel free to ask the lawyer about their experience and trial successes. Most lawyers are happy to talk about their experience. If a lawyer seems unwilling to do so or seems to only have experience settling cases that is a big red flag to go elsewhere. You want a lawyer who can and will go the distance on your behalf.
A key component that many people do not think about until it is too late, is how the lawyer's office functions. Busy lawyers are in court quite a lot and a lot of the interaction with clients involves paralegals. Paralegals will get information from clients to help the lawyers process the case and play a vital role in the process of any lawsuit.
You should ask your potential lawyer how paralegals are assigned in their office. A good sign would be that a single paralegal will be assigned to work on your case from beginning to end. That way you know who to call if you have a question and there will be continuity in your representation. It is also a good sign if the paralegals in the office have worked at the firm for a long time. This shows that the firm is stable and the employees are content working there. If you learn that a single paralegal is not assigned to each case and responsibilities will be shuffled around the office go elsewhere. Lawsuits are traumatic and you need to have a solid consistent team working on your case.
Hiring a lawyer is not easy, all lawyers are not equal and you want the best representation that you can get. Good lawyers do not come from billboards or flashy websites, they are the professionals who have earned their reputations as trial lawyers in the courtroom presenting cases before juries. Many lawyers claim to be trial lawyers, but a real trial lawyer is one that has had extensive experience in the courtroom fighting for their clients. An experienced trial lawyer will always be the right lawyer.