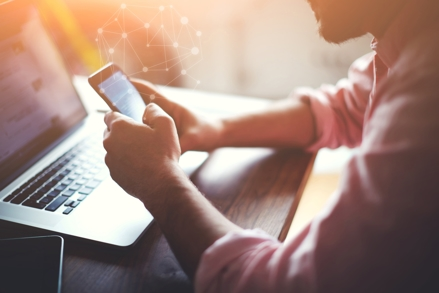 You are home, injured, on workers' compensation, disability, or generally not able to work. Perhaps you have been hospitalized for a motor vehicle accident or workplace accident, or worse yet a tragic case of medical malpractice. You and your loved ones know you need a quality attorney to get you justice and the compensation you deserve… and like magic, the nearest Television advertisement or billboard or radio spot motivates you to call for help. Perhaps you hear the jingle that repetitive advertising has made a part of your lexicon or the compelling line no recovery, no fee.
Clearly, advertising is a vehicle whereby many well known personal injury firms get their name out. They get their results out, often with real client testimonials where injured persons claim the firm recovered 5 times, 10 times or even 1000 times what the "insurance company " offered. It all sounds so great, but the truth it's expected and fantastic recoveries are commonplace at RGRP. You likely won't see us during a Judge Judy intermission and our faces won't adorn the billboards you see on NYC highways BUT our results earn us the highest accolades
The advertising law firms often work on volume or worse yet refer your case to an "associated " lawyer or separate firm altogether. Many advertisements have a small print where it is disclosed that your case will be "forwarded" to a "Participating firm". Regrettably and unknowingly you are surrendering your claim to the quality of the advertisement and NOT the quality of the lawyer or firm.
Here at RGRP, our attorneys, all of them, from most senior to most junior have been recognized by our peers as the best. Accordingly, we boast ourselves as the only NYC personal injury firm where for the last several years all, yes all of our lawyers have earned the peer-reviewed designation as New York Metro Area SuperLawyer. And the accolades only start there. Our attorneys have been recognized as Top 100 National Trial Lawyers, Top 25 National Mass Tort and Medical Malpractice Lawyers and the list goes on and on. Our Verdicts and settlements have been regarded as some of the highest in the nation and each day, even through the pandemic that has gripped our nation, we continue to achieve and obtain record compensation for our injured clients.
So as the big names topple, we continue our 50-year pursuit of providing the highest quality of injury representation, without the hype, but with results most worthy of any billboard, ad spot or catchy jingle. If you have recently suffered an injury due to another's negligence or you have an existing case and you are concern about your current representation please don't hesitate to contact us.